SDSU GRE – Via Zoom.  I have to say that this was a great experience and what made it amazing is completely due to the English Professor, Barbara Swovelin! Where has she been all my life – if I had a teacher like her when I was learning to speak/write in English I would be so much better off. The best ever really she deserves to be recognized as a wonderful teacher flexible with the new format of the class and is so real with students that everyone I am sure benefited as much as I did. Really enjoyed her ability to see the issue that the students are having and go directly to how to tackle this challenge. Thank you for the opportunity to learn from this teacher during the session.
CSUF, SDSU, CSULB, CSUDH Zoom combination class.  CBEST, both instructors, Jack Bloom and Kurt Lowry were fantastic and used the time we had amazingly.  I was stunned at all we covered. 
SFSU.   Tom Blank,  I am writing this email to thank you for all of your help on the GRE. I just received the admission decision from the department and I got admitted.  Thank you very much!
SDSU. As I was notifying my recommenders of the decision I made on graduate school, I thought about how nice it was to have been able to contact Barbara Swovelin for help with the Analytical Writing section of my GRE test. It's so generous of you to offer to do that, even years after participating in your GRE Prep section at SDSU.  I wanted to thank you again, and let you know I will be attending Columbia University's School of International and Public Affairs (SIPA) for a Master of Public Administration.  Getting a good score on my GRE was a huge factor in my ability to not only gain acceptance but also to have been offered the scholarship that will allow me to afford to pursue this degree.
SFSU.  I was your former student from the GRE Preparation Program hosted in SFSU.  I am writing this email to say thank you Tom Blank for being such an intellectual and interesting teacher.  Before attending the course, I always thought the GRE prep course would be horribly boring, but turns out it was not. It was very interesting and I have learned so much about test-taking strategies.  I took GRE after I finished the course, and I got a score of 4.5 in my writing section!
SDSU.  I took your GMAT prep course last month on 2/2/2019 and I really enjoyed your teachings. I just wanted to let you know that today, I received my official score. My score was a 5 on the analytical writing portion. My overall score was good enough to be accepted at Penn State, which was the only school I applied to.  I would like to thank you, Barbara Swovelin. Without your help and the essay-writing strategy that you inculcated in us, I most certainly would not have gotten a proper grade on this test.
CSUF.  I took the GRE workshop and Professor Nestes was phenomenal.  He clearly loves teaching math.
SDSU.  I took the CSET prep course at the end of November and took all three Multiple Subject Tests in December.  I passed all three.  George was an excellent teacher.  The prep course was the main reason I passed the test.  Thank you for all of your help.
CSUF.  GRE Math.  I would give Professor Netes a 10+++++.  He is passionate about math and it shows.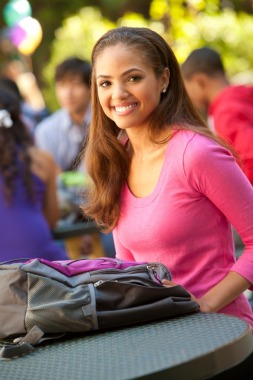 SFSU.  Tom, I can't thank you enough for spending the time on the GRE essay's.  This was especially clarifying for the argumentative essay-more quantity v. explanation of examples.  In general, the entire workshop was so helpful and I would recommend the class to others.
LACOE. Kurt Lowry, fantastic CBEST class. He is so thorough, I learned so much from him. At the end of the class, everyone stood up and cheered.
CSUDH. I am very happy to tell you I passed my test. There are no words to explain how grateful I am for all of your help. Jack bloom is very dedicated, he inspired me to challenge myself and not give up even when I was under pressure.
CSUF.  Professor Netes was one of the best math teachers I have ever had.  He is very helpful and patient.  Went over strategies that really helped with the test.  Passed the GMAT, Thank you.
LACOE – In the quiet of LACOE's Board Room, yesterday morning… March 10, 2018
As I enter my twentieth year with BTPS Testing Services as an independent contractor/workshop facilitor/instructor, I love more than ever what I do in helping people prepare for success on the CBEST, SAT, GMAT, and more, in order to help these folks gain access to the university programs and/or career opportunities they seek.
Yesterday, I had the pleasure of leading a CBEST Essay Writing Workshop for 29 future teachers, all of whom expressed a strong desire to serve students in public schools who have exceptional needs.
What a motivated group of leaders who I would love to hire at my school one day!
Thank you BTPS Testing and LA County Office of Education and see you in two weeks for more!