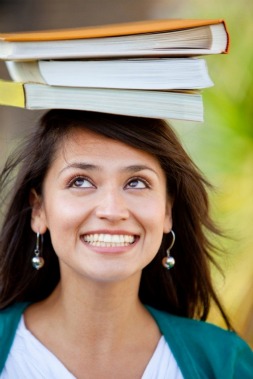 BTPS (formally Bobrow Test Preparation Services) originated at California State University, Northridge, by the request of the student body in 1973. Since that time, we have assisted over 500,000 students and potential teachers in preparing for graduate, college entrance and teacher certification exams. By request only, these programs are now offered at over 25 California State Universities and Colleges, numerous California School Districts, County Offices of Education, and California Teachers Association. State Boards of Education, publishing companies, and School Districts throughout the Country have also requested these services.
Our test preparation programs can help you build upon your strengths, eliminate your weaknesses and make your feel more comfortable with what you will be facing. All classes, which are evaluated by students and supervisors, are taught by specialists who are fully credentialed with advanced degrees and have many years of teaching experience. Each class is a carefully planned, researched, tested and evaluated learning experience directed and taught by outstanding educators. They have also been carefully trained to have expertise beyond their normal degrees. Our Company does not hire graduate students or student assistants as test preparation teachers.
"We believe that an outstanding teacher makes for an outstanding class," states Dr. Bobrow who has been an educator for over 30 years. "Our programs are educationally based. We review some of the basic skills and then focus our attention to analyzing question types. Our purpose is to give students the review, strategies, and insight they need to get their best possible score," adds Bobrow.
Some of the special features of BTPS TESTING classes are:
Affordable fees – ranging from $290 to $490
Students may repeat the class free-of-charge as often as they wish
All materials are included in the class fee
Classes are kept up-to-date by national test preparation authorities and authors and geared to the latest forms of the exams
All programs are on the university campus
All instructors have outstanding experience, are fully credentialed with advanced degrees