Who May Register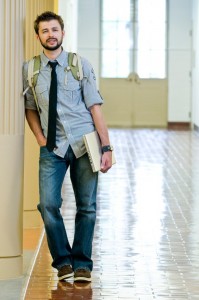 BTPS Testing test preparation classes are non-credit and open to the general public. Although most test preparation students have already earned a degree or are currently enrolled at a college, students are not required to have a college degree or to be registered in a degree program at a university to participate in test preparation workshops. Please note that registration for a test preparation class does not constitute admission to the university.
Pre-registration is not required, but it is highly recommended to enroll at least seven days prior to the first class meeting. By registering early, you can help us determine how many students to anticipate at the workshops.
How to Register
Registration for test preparation classes is processed by each university for the campus where you would like to take the workshop. Starting June 2011 BTPS TESTING will handle all the CSU, Northridge, CSU, Los Angeles & San Jose State University registration directly. The registration instructions listed should apply to most campuses. Please refer to the website of the university where you would like to take the workshop for specific registration procedures.
Online – Register online using your credit card for payment.
Telephone – Register by telephone using your credit card. Please have your credit card number and class code number ready before calling the number listed. You can obtain class code numbers by accessing the university website.
CSUDH – DOMINGUEZ HILLS (310) 243-3741
CSUF – FULLERTON (657) 278-2611
CSULB – LONG BEACH (562) 985-5561
CSULA – LOS ANGELES (800) 426-2769
CSUN – NORTHRIDGE (818) 879-0889
CAL POLY – POMONA (800) 426-2769
SDSU – SAN DIEGO (619) 594-5152
SFSU – SAN FRANCISCO (415) 405-7700
SJSU – SAN JOSE (800) 426-2769
.
Mail – Send in your completed registration form along with your check, money order or credit card information to the university. You may download a registration form from the university website.
CSUDH – DOMINGUEZ HILLS http://www4.csudh.edu/ceie/TestPrep
CSUF – FULLERTON www.extension.fullerton.edu
CSULB – LONG BEACH www.ccpe.csulb.edu
CSULA – LOS ANGELES www.btpstesting.com
CSUN – NORTHRIDGE www.btpstesting.com
CAL POLY – POMONA www.btpstesting.com
SDSU – SAN DIEGO www.neverstoplearning.net/testprep
SFSU – SAN FRANCISCO www.cel.sfsu.edu
SJSU – SAN JOSE www.btpstesting.com
Repeat Policy
Students can repeat test preparation classes free-of-charge at any of our university locations. Once you have registered, most universities will send students a receipt of payment. Save your receipt as proof of payment if you are planning to repeat the workshop at any future date. Bring your receipt or other proof of payment (i.e. canceled check, copy of bank card statement, etc.) along with your books and a photo I.D. to the class you would like to repeat.
Canceled Courses
Students enrolled in classes that are canceled, postponed, or have dates and/or times changed may request a full refund or transfer class fees to alternate classes. In most cases, refunds are automatically processed for all cancelled classes.
Refunds/Drop Deadlines
BTPS Testing follows university guidelines for refund requests. In most cases, students must officially file a refund request prior to the start of the first class meeting. Refunds are usually processed within 10 to 21 business days. Call (800) 426-2769 or contact your local University about refund policies (see University Locations).