Who May Register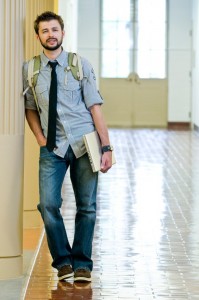 Test preparation classes are non-credit and open to the general public. Although most test preparation students have already earned a degree or are currently enrolled at a college, you are not required to have a college degree or to be registered in a degree program at a university to participate in test preparation workshops. Please note that registration for a test preparation class does not constitute admission to the university.
Early Registration
Although pre-registration is not required, it is highly recommended to enroll at least seven days prior to the first class meeting. By registering early, you can help us determine how many students to anticipate at the workshops. We can then plan for the appropriate classroom size, the number of books to bring to class, and determine if we have a sufficient number of students to conduct the workshop. Although we rarely cancel classes due to low enrollment, those classes canceled due to insufficient enrollment are usually canceled about two days prior to the first class meeting. This allows us sufficient time to notify students who have pre-registered.
Repeating A Class
Students can repeat test preparation classes free-of-charge at any of our university locations. Once you have registered, most universities will send students a receipt of payment. Save your receipt as proof of payment if you are planning to repeat this workshop at any future date. Bring your receipt or other proof of payment (i.e. canceled check, copy of bank card statement, etc.) along with your books and a photo I.D. to the class you would like to repeat.
How to Register
Registration for test preparation classes is processed by each university for the campus where you would like to take the workshop. Starting June 2011 BTPS TESTING will handle all the CSU, Northridge, CSU, Los Angeles & San Jose State University registration directly. The registration instructions listed should apply to most campuses. Please refer to the website of the university where you would like to take the workshop for specific registration procedures.
Online – Many universities will allow you to register online using your credit card for payment. Please refer to the school list below to see which universities accept online registration.
Telephone – Register by telephone using your credit card. Please have your credit card number, social security number and class code number ready before calling the number listed. You can obtain class code numbers by accessing the university web site listed below.
Fax – Many universities will accept registration by fax. Simply download a registration form from the university website, complete the form and fax it in with your credit card information.
In-Person – Complete registration in-person by visiting the university Extended Education (Extension) Office.
Mail – Send in your completed registration form along with your check, money order or credit card information to the address listed below. You may download a registration form from the university website, or complete the registration form available in the University Extension course catalog. Call the number listed below for a free copy of the course catalog.
Canceled Courses
Students enrolled in classes that are canceled, postponed, or have dates and/or times changed may request a full refund or transfer of course fees to other classes. For all canceled courses, refunds are processed automatically.
Refunds/Drop Deadlines
Students must officially request refunds prior to the start of the first class meeting by calling (818) 879-0889. All sales are final if requested after the first class meeting. The effective date of a refund is the day the request is received by BTPS TESTING. Refunds will be given within 10 business days.